pic 1) poor little baby. after the hit, we pulled over a few times to check on the car. this time a gas station employee pulled off the headlight that was dangling...(umm thank you?) and some other things.
pic 2) you know your not in your small town anymore when horses have nicer shoes than any of your own. look at them sparkle! pic 3) i have never had a nurse have problems with drawing blood from my huge veins, but apparently they were spasming and that makes it quite difficult and quite painful. pic 4) me getting my lung capacity and all sorts of stuff checked out in the pulmonary department pic 5) my doctor and i! seriously one of the nicest guys ever. by FAR the nicest doctor i've ever seen for my nf. he told me i shine. made me get teary eyed. so so sweet. pic 4)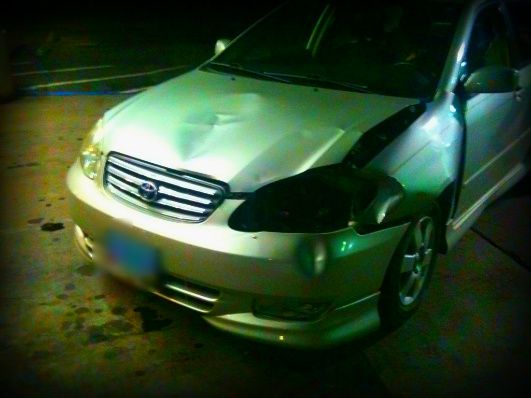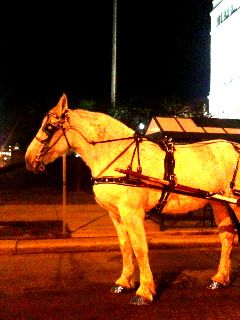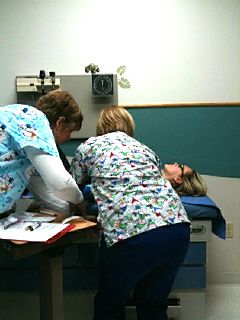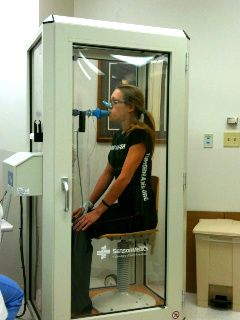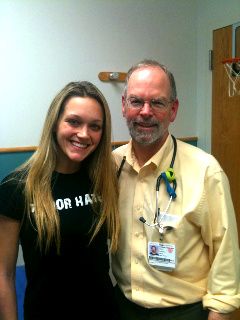 hellooo every one! my apologies to the moon and back for me not writing sooner. this december was hands down, the busiest december (and first part of the new year) i've ever had in my life. i will tell you guys the biggest detail of my busy-ness the next blog post...so hopefully you guys will forgive my delay when you hear why i've been sooooo MIA.
so let me just get straight to the point. GOOD NEWS! i have tumor shrinkage!! (as you hopefully picked up from the blog title) at the time of the follow up appointment in indianna they only measured 3 of my tumors that are in my neck, and 2 of them had shrunk! one shrunk 7 mm! that's almost half of an inch!
i still haven't heard the results of the other tumors, which i hope i wont have to wait too much longer for. but i am so thankful that this is working on at least some of these bad boys. i almost cant believe it. their is a chance i will start a different trial this summer. still the same sort of thing through the same university, taking a chemo pill. but this other drug would help
more
of my tumors. gleevec, for some complex reason usually just helps tumors that obstruct breathing apparatuses. which of course, i have plenty of. but this other drug helps all tumors anywhere on the body. yahooooo! i would be so grateful if they allowed me to be on the next trial when they start it.
oh yea, coming back from indianna...i hit a deer on the freeway when we were driving home from the airport. i was going around 60 mph. somehow. my mother and i were perfectly fine. the deer...not so much. i am so glad i didn't swerve. there he was, and there we were coming around a turn and i said "ok, here we go" held the steering wheel tight, and boom. so many details of the wreck could have made it so much worse. but how we did it, it was the perfect way to hit a deer on the freeway. accidents like that are easily fatal. we had angels....and so did the car that took the hit like a champ.
well how was your year? how was 2011 for YOU? what are you working to accomplish in 2012? stay tuned for my reflection on 2011 to be followed by my hopes for 2012.