a few months ago someone contacted me for an interview for a magazine. i was beside myself and eagerly accepted the opportunity. a couple weeks ago i received my copy and i have gotta say, it is a little weird to see myself on a magazine. i have received some very sweet emails from those in the UK that read my story....and.....purchases. so NOW tumor hater is over seas. so exciting!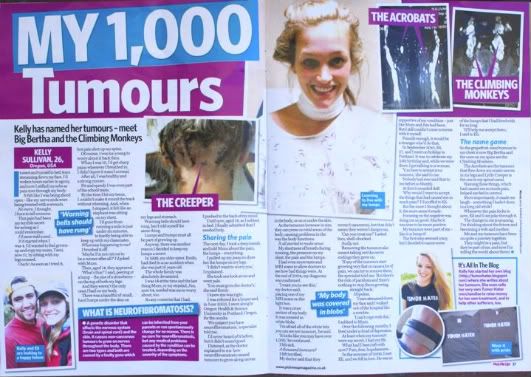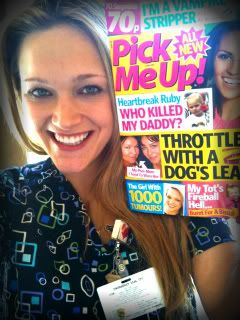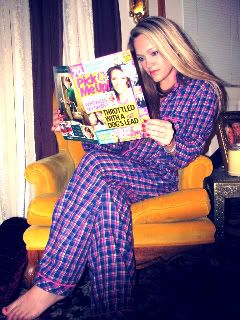 it is pretty surreal to me how much has changed in the past 6 months. 6 months ago i decided i would except my tumors in a new way. i wanted to be more open about my emotions with the tumor-ey side of me. I began to love myself even though i have tumors. i began to believe i was love-able even though my future is unclear. yes, '
began', 6 months ago.
i believe that one can not fully love another until they love themselves. loving myself regardless of my 'details' has been one of the best blessings ever and for the first time in my life i am so excited about my future. i am no longer going to sit back and let life slip away because i have tumors. in fact these tumors are the driving force behind my passions. it is a daily, hourly battle to adjust how i think of my tumors. and believe me, i have been constantly fighting this battle no matter how secure i sound on this blog. it is ruff! but i have a choice, we all do. i don't want my tumors to cripple my mind. they can take away my nerve function and cause pain, but it is up to me if they take away my heart and soul and that is what really matters anyways.