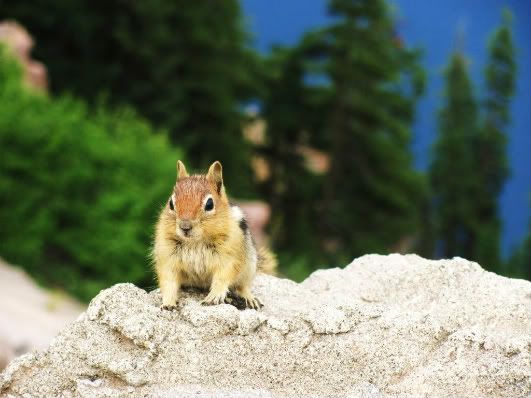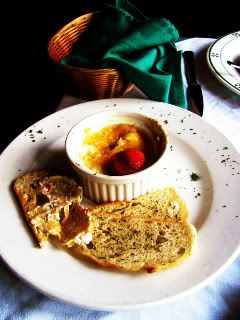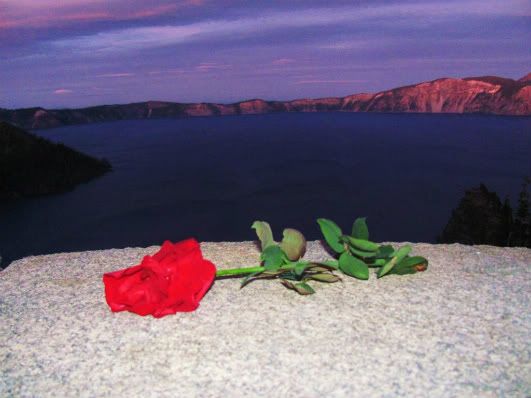 my apologies for waiting 2 weeks to get back to you with what i did for the 'anniversary' of my sister emily's death this year. for some reason i have been pushing it aside...i still don't really like to talk about it i guess? but i am doing my best to change all of my thoughts towards this subject.
instead of hanging my head and crying all day on september 17th, i decided to grab hold of my emotions. i wanted to appreciate
my
life, especially on this day. i wanted to live more fully. instead of dreading that day and hating every second of it, i wanted to make it a day of LOVE and give the day a whole new meaning.
so this year eli and i drove up to crater lake. crater lake is an absolutely stunning sight. we went to a couple look out points soaked up the beauty that was filling every single visual frame around us. THEN we went and got our grub on. oh nelly. this was some amazing food. picture a huge colonial style mansion on the edge of a cliff that looked over crater lake. yea...that was the restaurant/hotel. it was ridiculous.
after dinner, we drove out to another look out point that had the prettiest sunset id ever seen. then we dropped off emily's rose at a beautiful lookout point and journeyed back home.
it was so good for me to grab a hold of my life that day and intentionally do things that would give me some of the greatest memories. it turned out being one of the best days of my life. leaving a rose for emily is going to be a new tradition. i will do this on random days, to strangers, in empty seats...anytime anywhere, no rules at all... i want to share the love and beauty that she gave to me, with the rest of the world one rose at a time.