pictures! i love pictures...
1) its NOI and i! my super hero side kick. so thankful for her love and thankful for her hater-ness. 2) some amazing chicas in my life showin me some more love after my fundraiser. 3) my precious addikins. 4) some powerful haters in my life. my mom and aunt. these ladies hatin on my tumors is fierce. 5) love this woman. she inspired me to speak at my fundraiser. forever grateful. 6) my first time ever speaking. that chair, is where i am meant to be. cant wait to speak again. 7) the starbucks i go to, is absolutely the best. these guys hate hard. 8) SOO blessed by my church. i received such a sweet surprise this weekend. a gift basket full of love. i could never have imagined a church like this one. so blessed.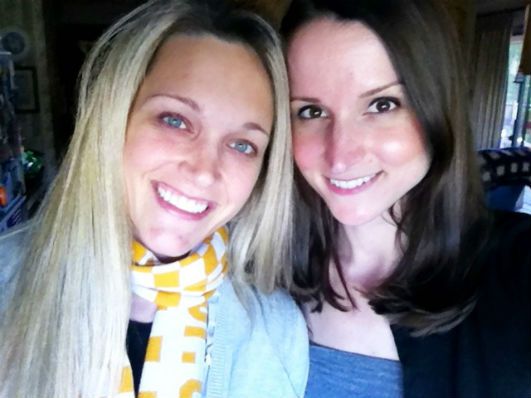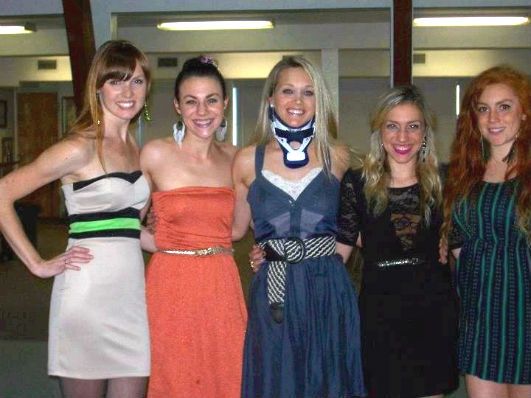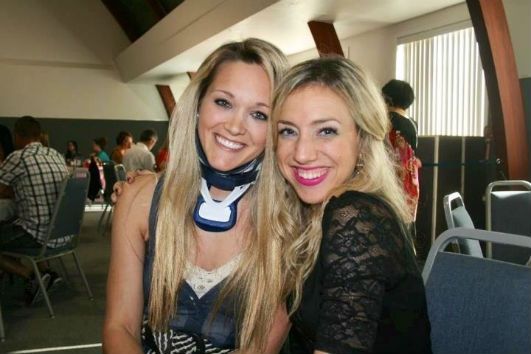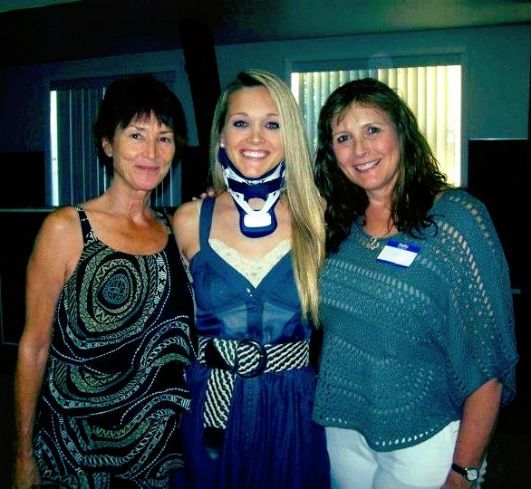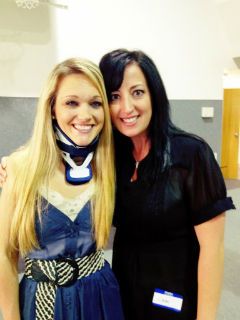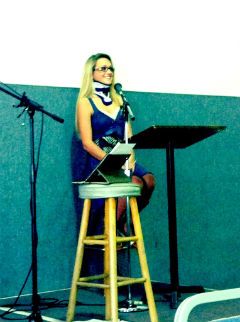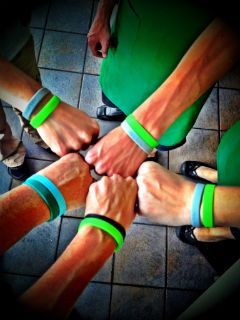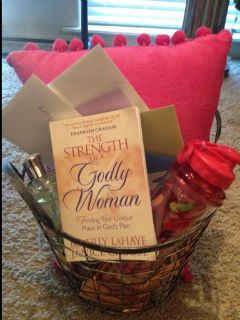 sometimes its ok to be a hater.
especially when you're a tumor hater.
i have been so insanely blessed this past month by all of you out there who are supporting me. this support comes in so many different forms. but the most important is you guys just bein a 'hater' of my tumors. you 'haters' are my motivators. im loving you all.
we did a fundraiser a couple weeks ago for my medical bills that was so successful. i am so beyond grateful for everybody that was a part of that. i had some incredible donations for the silent auction thanks to the help of my amazing friends Stephanie, Tami, Sue and Carl, Justin and my Aunt Lori and SOOO many others. we had around 100 people all gathered together in a church building to dine on some fine italian cookin while being serenaded by the lovely voices of my friends Alex and Zoe. i feel very encouraged, i feel renewed, i feel inspired. this recovery has taken so much out of me. all of this new pain is exhausting and is wearing on me emotionally.
but being a part of an event that was based off of so much LOVE...love for me! for me?! crazy. it was an indescribable feeling. i really cant even put it into words.
and guess what i did? i sat in front of everybody and i SPOKE. i am terrified of public speaking. but i did it! and it felt right. it felt like i was living my calling. it was surreal. it was just what i needed. i needed to know that i can do that. i needed to know that i can speak in front of others and put together a fundraiser. it confirmed to me THAT is exactly what i was made to do with my life through tumor hater inc. i am now more certain of my calling than ever before.
lately i have been working A TON on tumor hater inc. website is being worked on, came up with a logo, ordered new tee shirts, designing business cards, its so super awesome to see and have this all come together. people always say 'chase after your dreams" but honestly, as you start to chase after your dreams, you realize it isn't a 'chase'. its already there for you, you just have to....start.
i have such a difficult time not allowing fear to control me. my doubt ties my hands behind my back. it blinds me. starting this non profit is a dream. a dream that i almost didn't allow to happen because of self doubt that was wrapped in my inadequacies. as i signed paper work as 'president' of tumor hater inc. i thought i must be crazy and pulling my own leg to think that id actually be capable of doing something like this. i almost didn't follow through on it because looking at the future terrifies me. how will i ever get "there" i thought. but when i stopped focusing on my fears with the future and my inadequacies and only looked at the journey in
today
, one task at a time, my fears slipped away. i can do this
today
and that's all i need. that is all we have anyways. the same goes for my fears in regards to my tumors. when i focus on the difficult places that my tumors may take me, i crumble and my strength is destroyed. God has promised strength for the day. so i choose to live where i have His strength.
let me encourage you to just take one step at a time and embrace the strength that is available to you
today
.
let go of tomorrow. live in today. believe in yourself for today.